Matériaux Dupuis has been delivering wood products since 2005.
01
History of
the company
Founded in 2005, Matériaux Dupuis was first established in Boisbriand. The company specializes in the fabrication and distribution of custom-made wood packaging, standard and oversized pallets, assorted panels and other wood-derived products specific to the industrial sector.
In 2009, in order to further diversify and respond to the growing demands of our clients, Matériaux Dupuis expanded to a new facility in Terrebonne.
With an experience rich in over 20 years of practice, Mr Dupuis and his team offer their expertise and renowned skill at your disposal, both locally and across the country. Customer satisfaction is of the utmost importance. Matériaux Dupuis prioritizes maintaining delivery schedules, respecting orders fully and providing requested products and quantities, all while offering a personalized service built around the client's needs.






The environment

The team at Matériaux Dupuis is conscious of the environmental implications of this industry. We ensure that our internal practices, as well as our entire supply and distribution chain, respect environmental standards and that these standards are upheld on all our lumber products and their derivatives.
Customer Service

Whether you have time constraints, complications with your inventory or more, we are the solution. Transparency towards our clients is vital. The devotion of our staff and the trusting relationship with our suppliers are a testament to our work ethic; your projects become our projects. We respect your needs without compromising the quality of our service or products.
Our commitment to our clients, as well as our staff, is high-priority. Our values of respect and workplace safety permeate every one of our practices and business decisions.
Daniel Dupuis and his Team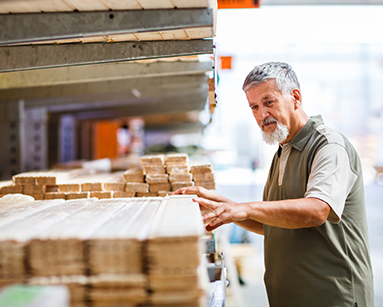 Our company culture comes directly from the entrepreneurial spirit of our founder, Daniel Dupuis. Mr Dupuis is involved in every part of his team's process, from how to provide top quality products and services, to motivating his staff, being proactive in business decisions, and sharing his extensive experience in the industry. He is not only Matériaux Dupuis' founder, he is one of our strongest assets.